Student Initiatives
Click here to learn more about OK Business Ethics Foundation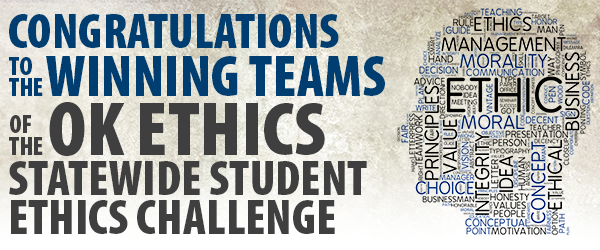 OK Ethics Foundation History

At the same time that the OK Ethics Consortium was launched, the OK Ethics Foundation was established to reinforce high standards of integrity among students on various campuses throughout the state. Through OK Ethics' support of local regional and national ethics competitions, our students have excelled in demonstrating Oklahoma's legacy of honorable behavior and moral courage.

Since 2005, university students have successfully competed in annual ethics bowls. In fact, since 2011, Oklahoma teams have placed among the top five winning teams in the Regional Ethics Bowl held in San Antonio each year. Building on that phenomenon, the OK Ethics Foundation collaborated with the University of Oklahoma to host the first high school ethics bowl. This event occurred on April 23, 2016 and was made possible through the generosity of The Masonic Fraternity of Oklahoma. In preparation for that special event, fourteen high schools were represented at a teacher's conference held at OU in February.

___________________________________________

OK Ethics Foundation Vision Statement
Inspire a culture of integrity

____________________________________________


OK Ethics Foundation Mission Statement
Through educational initiatives, promote and cultivate ethical thinking and practical decision making for positive results today and tomorrow.

___________________________________________


OK Ethics Foundation Guiding Principles

Wisdom
Discern best course of action based on experience and facts,
knowing when to seek guidance


Respect
Selflessly honoring the inherent dignity of others


Service
Subordination of self toward the fulfillment of duty


Courage
Having the strength to overcome fear and adversity to do what is right


Responsibility
Taking the initiative to fulfill commitments even in the face of challenges;
demonstration accountability to others


Honesty
Being truthful in thought, word, and deed, while demonstrating
a sincere concern for others
_____________________________________________________


2016 High School Ethics Bowl Winners
(April)

1st Place
Norman North High School

2nd Place
Oklahoma School of Science and Mathematics
For more information about OK Ethics Bowls and how your high school can get involved, visit
http://www.okethicsbowl.com/
__________________________________________________________

2016 National Ethics Bowl
(November)

1st Place
Whitworth University (WA)

2nd Place
Youngstown State University (OH)

3rd Place
Oklahoma Christian University (OK)

__________________________________________________________________

2016 OK State Ethics Bowl Winners
(October)

1st & 2nd Places
Oklahoma Christian University

3rd Place
University of Oklahoma

________________________________________

2015 Texas Regional Ethics Bowl

1st Place
Oklahoma Christian University

2nd Place
Oklahoma City University

3rd Place
University of Texas, Rio Grande Valley

4th Place
Cameron University (OK)

_____________________________________________________
2014 University Ethics Bowl Winners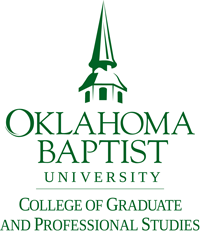 1st Place ($2,500)
Oklahoma Christian Eagles
led by Dr. Jeffrey Simmons
2nd Place ($1,500)
Oklahoma Baptist University
led by Dr. Rich Rudebock & Dr. Vickie Ellis
3rd Place ($500)
University of Central Oklahoma
led by Dr. Katherene Terrell & Dr. Bambi Hora
These schools were invited to represent OK Ethics in the Regional Ethics Bowl held in San Antonio on November 15. Cash prizes earmarked from Pinnacle, Navigator and Star members dues are provided to assist them in that endeavor. Other competitors (from a total of sixteen teams in our state) include the University of Oklahoma (Dr. Steve Ellis), Cameron University (Dr. John Masters), Oklahoma City University (Dr. James Guzak), Rose State College (Dean Fisher), Southern Nazarene University (Cindy Powell) St. Gregory's University (Josh Bullock) and Oklahoma State University (Dr. Tom Stone).

Many thanks to the countless volunteers who make this event possible, especially the OK Ethics Foundation Board leaders. Below is a list of those business and community leaders who donated their time on Saturday to help these students:
Click here to view 2014 Student Ethics Challenge Judge and Moderator List
---

Congratulations to the winners of the Annual Regional Ethics Bowl in San Antonio, TX held November 16, 2013



First Place: University of Oklahoma's "Boomer" team (3 wins, 0 draws, and a point differential of 52).
OU's Participating Students: Jeremy Allen, an Economics and Environmental Sustainability major; Storm Dowd-Lukesh, an Economics major; and Rahul Gaikwad, a dual degree student majoring in Economics in the College of Arts & Sciences and Finance in the School of Business.
Advisors: Dr. Stephen Ellis, is Associate Professor and Graduate Liaison in the Department of Philosophy at OU. The team also received coaching from faculty members Breea Clark, Will Spain, and Adrienne Jablonski; and graduate student Kelly Epley, who served as argument coach.
Second Place: University of Central Oklahoma's "Bronchos," team (3 wins, 0 draws and a point differential of 43).
UCO's Participating Students: Jordan Atterberry, Matthew Franklin, Xiang Li, Matthew Oleson, and Shirley Tran.
Advisors: Dr. Katherine Terrell with coaching assistance from Charles Gray and Dr. Bambi Hora.
Third Place: Oklahoma Christian University's "Talons" team (2 wins, 1 draw and a point differential of 46).
OK Christian's Participating Students: Members of the Oklahoma Christian University Talons team are Jasper Bawcom, Hunter Farhat, and Gabriel Gasiorowski.
Advisor: Associate Professor of Business, Jeff Simmons.
Fourth Place: University of Arkansas – Little Rock's "Maroon" team.

This year's regionals featured a total of 16 teams. In addition to the first through third place winners, there were three additional teams entered from the Sooner state. Across the nation there are ten separate regional competitions. Three to four teams will advance from each of those contests to the National Student Ethics Bowl, scheduled for February 27, 2014 in Jacksonville, Florida.
Representing the Oklahoma Business Ethics Consortium and Business Ethics Foundation at the event were Colin Schoonover, manager of pipeline systems and engineering services for ONEOK Distribution Companies in Tulsa, and Jack Rosenberg, senior manager of corporate security and ethics compliance for Chesapeake Energy Corporation.
Judges evaluated the teams based on clarity, relevance, use of central ethical dimensions and deliberative thoughtfulness. Teams were ranked by number of wins, number of ties, and the point differential as awarded by judges. Each team researched and presented positions involved with cases based on current examples of ethical challenges. Winners were selected by teams of judges representing a cross section of educational backgrounds and professional disciplines. Click here for additional information
Click here for information about the February 27, 2014 National Competition in Jacksonville, FL.
________________________________________________________________________________________________________________
Congratulations to the winners of the Annual Statewide Ethics Bowl in Oklahoma City, held October 19, 2013:
1) Oklahoma Christian University – Talons (Professor Jeff Simmons)

2) Oklahoma Christian University – Eagles (Professor Jeff Simmons)
3) Oklahoma City University Stars – (Professor Barbara Crandall)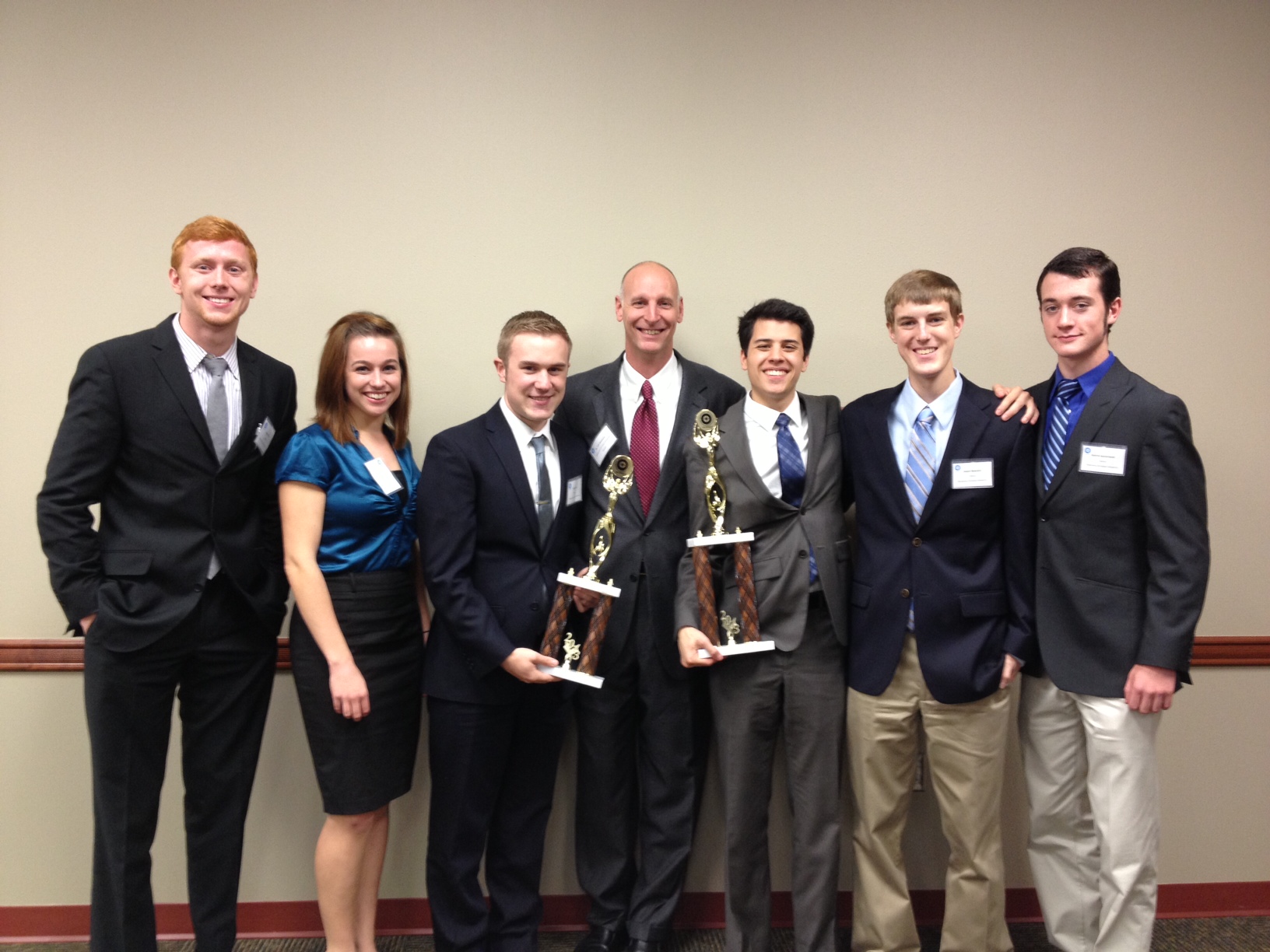 Oklahoma Christian University Talons and Eagles


Click here to view past winning teams
Student Chapters
Below is a list of universities with established formal chapters, holding regular ethics events on their campuses (Updated March 21, 2012):
Oklahoma City University
Advisor: Dr. Barbara Crandall
Email Dr. Crandall
See 

OCU'S HONOR CODE


Southern Nazarene University
Zig Ziglar Center for Ethical Leadership
Advisor: Cindy Powell
Ziglar Executive Assistant: Eunice Trent 
(405) 491-6311 
Email Eunice Trent
University of Central Oklahoma
Advisor: Dr. Katherene Terrell
Chairperson, Accounting Department, College of Business
(405) 974-5272
Email Dr. Terrell


University of Oklahoma
Integrity Council

Advisor: Breea Clark J.D.
Associate Director of Academic Integrity Programs
Office of the Provost


(405) 325-3224
Email Breea Clark 
Student Chapter website: http://integrity.ou.edu


OK Ethics encourages the sharing of information among our educational leaders. To that end, OU is providing their student chapter bylaws: OU Student Chapter Bylaws

OU's Ethics Bowl Advisors:
* Dr. Stephen Ellis, sellis@ou.edu
* Adrienne Jablonski, ajablonski@ou.edu
University Initiatives
Signifies student participation in OK Ethics monthly events and/or the Statewide Student Ethics Challenge. (Updated as of March 21, 2012)

Cameron University
Advisor: Ken Masters, PhD

Professor
Metro Technology Centers
Bertha Robinson
Oklahoma Christian University - Host of 2011 Statewide Student Ethics Challenge
Advisors: Mickey Cowan
Professor of Accounting
Elaine D. Kelly
Associate Professor of Accounting
Jeffery Simmons
Associate Professor of Management

Oklahoma Baptist University
Advisor: David Houghton
Dean, College of Business
Email David Houghton
(405) 878-3254
Oral Roberts University
University of Tulsa 
Collins College of Business
Advisor: Tracy S Manly
Associate Professor of Accounting & ONEOK Professor of Business
School of Accounting & MIS
Email Tracy Manly
(918) 631-3992