2014-2015 MEMBERSHIP CATEGORIES
Fiscal year begins October 1, 2014 and runs through September 30, 2015

SCROLL DOWN (PAST CHART) FOR ONLINE APPLICATION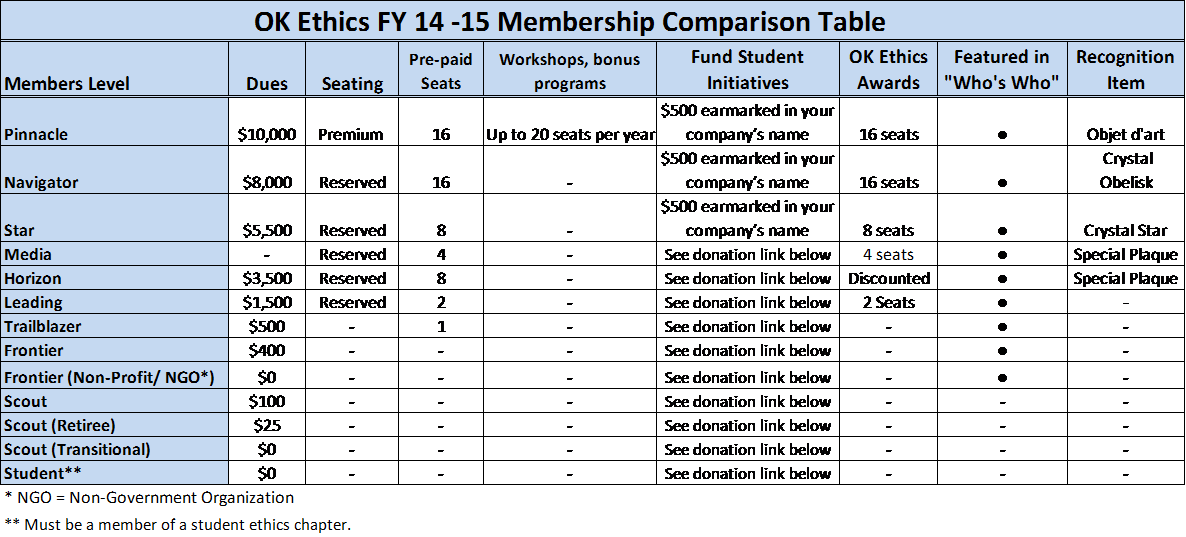 Click here to print FY' 14 -15 membership comparison table
FY' 14 -15 Membership Levels and Benefits
Choose one of the following:
Click here for new member application
Click here to renew membership
Click here for NON-PROFIT Membership Application
To support students, click here to donate to OK Ethics Foundation
Click here for student membership application
Click here to sign up for meeting notices (non-members only)
Click the image above to view FY 13 -14 Member Guide. FY 14 -15 Member Guide coming soon!
THANK YOU FOR YOUR SUPPORT!